Build Wealth & Create
Financial Freedom
I will help you build your financial foundation so you can get organized, focused, and start growing your money
Make, Keep, and Grow your Money…
The Right Way!
What You'll Learn In My Wealth Building Basics Course:
Why you need a wealth plan & The BEST goal setting strategy to stay focused
Where to put money as you achieve goals
How to increase cash flow & How to increase your credit score
How compound interest works
Where to put your emergency fund to earn 20x more interest
Analyzing risk & Managing how to save for emergencies while still being able to invest
The top types of retirement accounts
What the stock market is & the easiest way to invest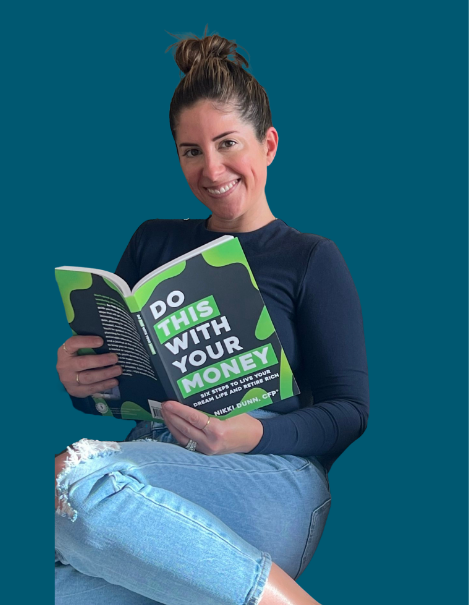 I am a CERTIFIED FINANCIAL PLANNER™ professional.
Finance and investing can feel heavy and hard to learn. My passion is making it approachable and understandable so you have CONFIDENCE in your money decisions.
Over the past 10 years, I've helped thousands of entrepreneurs and busy professionals learn how to build wealth and create financial freedom the right way.
I wrote the book "Do This With Your Money" to guide you through six straightforward steps to increase your income, destroying debt, planning for retirement, getting invested, saving on taxes and more!
You'll be guided on how to plan for financial success with actionable education, relatable real-life stories, and a journal at the end of each chapter to keep you focused and on track.
Subscribe On YouTube For Weekly Content on Personal Finance, Investing & More!
Join myself, Chris Dunn & Travis Devitt on the We Talk Money Podcast
Join the Skill Incubator Community of Entrepreneurs & Investors