Learn How You Can Earn More Money, Keep More Money, And Grow Your Money The Right Way… Even If You're A Complete Beginner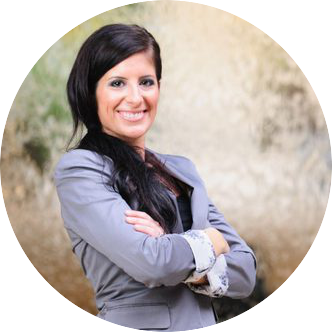 Are you ready to finally get on the right path to financial freedom?
Do you want to CRUSH your financial goals like…
Maximizing your income and know exactly what to do with your monthly cash flow?
Eliminating all your high-interest debt that's keeping you enslaved to creditors?
Optimizing your investments so you can build REAL wealth?
Protect your family from life's biggest risks?
And have a crystal-clear strategy for ALL aspects of your financial life?
No matter where you are starting from TODAY…
I want to help you take control of your financial future and get absolutely clear on WHERE you want to go and HOW you plan on getting there!
The difference between taking action now and procrastinating could literally be the difference between being able to live free of financial worries…
Or constantly struggling and stressing out about money for the rest of your life!
The sad truth is that the majority of people aren't financially independent by retirement age, and most people aren't able to live a worry-free life in their prime young years…
But I want to help you join the minority of people that are on the right track to achieving their financial goals.
The reason most people don't take action is because they don't have proven tools, techniques or the support for increasing their income and building wealth.
And that's exactly why I created my Finance Family!
This exclusive membership is all about giving you the tools, knowledge, support and accountability for you to take control of your financial future.
Here are just a few examples of the strategies and techniques you'll learn when you join the Finance Family
DEVELOP A WEALTHY MINDSET
How to set achievable money goals based on your true desires and not just a dollar amount
Guided walk-through to analyze your financial strengths and opportunities
Learn the best way to measure your financial health
Get on the same page financially with your spouse
Prevent inflation from eating away at your dollars
Understand risk tolerance
MAXIMIZE YOUR CASH FLOW
Learn how to allocate your cash flow to maximize your financial wellness

How to make small changes in your budget that have massive impact 

Know exactly how much to save in your emergency fund 

The best accounts for saving money on behalf of your children (and common traps to avoid)

How to choose rewards credit cards that will maximize your benefits

Uncover the best banking offers & successfully navigate through the fine print

Discover secondary income streams to increase your monthly cash flow
PROTECT YOURSELF & YOUR FAMILY
Learn how to analyze your exposure to risk that helps you choose the right insurance products

How to avoid being without income while waiting for disability insurance payments

Make sure you avoid being underinsured

Uncover the truth about life insurance & how much you should have 

Decode the different types of life insurance

Wealth protection strategies of the ultra-rich
DESIGN YOUR DREAM RETIREMENT
Discover how much you need to save to reach your retirement goals 

Learn about the best retirement accounts to maximize reaching retirement goals

The best accounts for self-employed individuals to save on taxes while investing for retirement 

Traditional vs. Roth IRA and how to tax diversify

Why Health Savings Accounts are so powerful for tax savings & retirement

Advanced retirement strategies for high-income earners
MASTER INVESTING
Discover the best performing asset classes to invest in

Learn everything you need to know about investing in the stock market

How to find dividend paying stocks

Master the art of researching a stock idea like the professionals

How to diversify a portfolio for your goals and risk tolerance

Learn about robo-advisors 

Save thousands of dollars by reducing investment fees

How to start investing in real estate with a small budget

Why cryptocurrencies are popular and how to invest in them the right way

How to find and interview a financial advisor if you need help
UNDERSTAND & MINIMIZE TAXES
Discover little-known tax credits that can stack up to massive savings 

Catch every deduction you're entitled to

Structure your business for maximum tax savings

De-mystify taxes so you don't waste money

How to interview a CPA and Accountant 

How to choose between a Traditional IRA and a Roth IRA 

How to do a Roth IRA conversion 

Learn if you should itemize your deductions or take the standard deduction
PROTECT YOUR ASSETS
Protecting your assets from creditors and lawsuits

Ensure your assets pass to your heirs the way YOU wish 

The problems with assets passing via probate

How to be sure your loved ones have what they need if you're not there 

Keep the government's hands off your inheritance!
Here's everything you're getting with your Finance Family Membership today: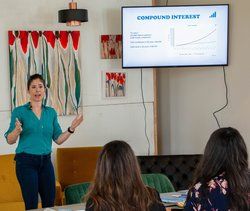 LIVE Members-Only Online Mentoring Classes with Q&A Sessions
With Nikki and guest financial experts to help you master all parts of your financial life. 
Exclusive Facebook Group
Where you can connect with other Finance Family Members on their journey towards financial freedom and get questions answered in between live classes.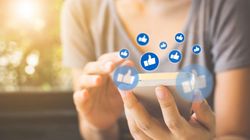 Bonus #1 – Wealth Master Plan Training Program
($997 Value)
Immediate access to the Step-By-Step 7 module Wealth Master Plan Training Course where you'll learn how to create a crystal-clear plan for growing income, building wealth, eliminating debt, reducing taxes, and creating true financial freedom!
Click Here To See What's Inside The Wealth Master Plan Program
Module 1 – Laying The Foundation
In the first module, we dive into the foundation of your strategy, and I help you get set up for success from the start.
This is all about figuring out where you are today, where you want to be in the future, and connecting the dots so you can see a clear path for how to get there.
I'm going to show you how to calculate and track your net worth, you'll learn all the important financial ratios that can get you on track while budgeting, determine your risk tolerance, and get clear on how to start moving towards your goals.
Module 2 – Cash Flow Maximization
Module 2 is where the rubber really hits the road because this is all about Maximizing and managing your cash flow!
You're going to learn ways to increase cash flow that you may never have thought of…
And you'll also get a front-row look at the most common mistakes people make with their cash flow and how to avoid them.
Learning proper cash flow allocation alone could save you thousands of dollars a year!
Module 3 – Insurance Protection
This module is all about protecting yourself and your loved ones.
You'll learn the TRUTH about insurance, not from someone trying to sell you insurance, but from ME, someone who wants to give you the information straight.
I'm going to simplify these very complex products and give you the knowledge so that you don't buy insurance that can't serve your personal financial goals.
We also talk about some strategies used by the ultra-wealthy, and how you'll want to protect your money once it starts growing into a large nest egg.
If you're a business owner or freelancer, we'll talk about how to protect against risk associated with your line of work.
Module 4 – Retirement Planning
Get ready to remove the guessing out of "retirement"!
A successful retirement looks different for everybody… And the biggest problem is most people don't have a roadmap for making sure that they will arrive at retirement with a secure nest egg.
I'm gonna demystify all the different types of retirement accounts, and take the confusion out of how to grow your retirement accounts in the best way possible.
There are so many strategies even most CPAs aren't aware of that can make a massive impact on your long-term goals.
Module 5 – Investing Optimization
Investing has been my expertise for the last 10 years, and my passion is helping people actually understand how to optimize their investments!
I want to pull the curtain back and remove the mystery behind Wall Street.
After going through this module, you're going to have the wisdom you need to start making moves for yourself!
Honestly, investing is so intimidating for a lot of people, so I break it down in a way that's easy to understand and implement into your Wealth Master Plan.
Module 6 – Tax Minimization
This is where we cut one of your biggest expenses – TAXES!
If you're like me, the thought of taxes makes you want to grab a bottle of wine or hit a yoga class.
But thankfully these lessons are going to help you actually UNDERSTAND how your taxes are calculated so that you can start strategizing.
I'm going to show you some really amazing ways that you can find unexpected savings that add up to massive wealth over time.
Module 7 – Legacy Planning
And the final module is going to help you put a beautiful bow around your Wealth Master Plan by helping you protect your legacy.
Let's get you crystal clear on things like – making sure your assets pass as you wish, and setting up your loved ones for future financial success even after you're gone.
I think you'll find that once you start conquering each puzzle piece of your plan, you'll start thinking about how your wealth can improve the lives of others as well!
Bonus #2 – Wealth Master Plan Action Guide
($197 Value)
This guide makes sure nothing goes missed. It will walk you through how to build your own money plan.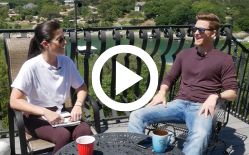 Bonus #3 – Expert Interview Series
($97 Value)
Learn from TOP EXPERTS in investing, entrepreneurship, tax strategies, real estate and more!
Everything Your Getting With Your Membership
LIVE Members-Only Online Mentoring Classes with Nikki and guest financial experts to help you master all parts of your financial life. 
Exclusive Facebook Group where you can connect with other Finance Family Members on their journey towards financial freedom and get questions answered in between live classes.
BONUS #1 ($997 Value) – Immediate access to the Step-By-Step 7 module Wealth Master Plan Training Course where you'll learn how to create a crystal-clear plan for growing income, building wealth, eliminating debt, reducing taxes, and creating true financial freedom!
BONUS #2 – ($197 Value) The Wealth Master Plan Action Guide – Make sure you know EXACTLY each action step for how to put your Wealth Master Plan to work for you.
BONUS #3 – ($97 Value) Expert Interview Series – Learn from TOP EXPERT in investing, entrepreneurship, tax strategies, and more!
30 DAY MONEY BACK GUARENTEE – Also, you'll be happy to hear that if you get into the program and decide it's not a fit for you, I honor a 30 day money-back guarantee. All I ask is that you make a real effort to go through the program and put the action guide to work for you.
"Hi Nikki. I just wanted to say that as a single mom I feel especially thankful and grateful for the life-transforming learning experience I am getting from your course. Many thanks."
– Yoni 
"I recently purchased your course and I loved it! It was so easy to understand and listening to a woman is far less intimidating."
– Shannon
"After taking Nikki's course I had the confidence to begin building wealth for myself. I have always wanted to start but felt overwhelmed about where to start. Her course gave me exactly what I needed! I have already paid off 6k in debt and saved 2k toward my emergency fund since taking the course."
– Mel 
"I have been plodding through your courses and I must say I am both surprised and grateful at how informative they are."
– Timothy 
Frequently Asked Questions
Is this program right for me if I have debt?
Absolutely. A lot of people are actually approaching debt the wrong way. It's all about properly allocating your funds to the right "money buckets" that will get your debts paid down quicker. Not to mention, everything that you will learn will be useful throughout your entire financial life.
It's really necessary to get a strong foundation NOW so that you know where you're heading in the future. I've found that those who have a roadmap, or a plan, tend to work harder to get debts paid down so that they can mo
I really want to invest but I'm lost on where to start, will this help me?
It sure will! I have been an investor and have been teaching it for a long time. I break it down the investing concepts step by step.
I was once a new investor too, and I know how confusing this stuff can be. So, I try to give it to you in bite-sized pieces.
I find that most people WANT to understand how to manage their own money and have more control, but don't know how to utilize the tools. This module will get you not only understanding the overall market, but also understanding the "HOW-TO" of investing with hands on examples. 
Don't want to do it yourself? I show you all of your options to start getting invested and where to go to get quality help from advisors.
How much money do I need to start with if I am investing?
Most brokerages have nixed minimums to open an account. This means that for the majority of accounts you can start with as little as you'd like.
Just know that even if you don't have a lot to invest, the sooner you begin the better, and you can always build up your contributions to your investment account over time.
The big thing that we will cover in this program is making sure you've covered every other part of your wealth master plan and if it's time to start investing or not.
Either way, you'll get the knowledge that you need to start making decisions!
Finance is a foreign language to me. Will I even be able to understand what you teach?
Yes! My specialty is helping people understand finance without all of the fancy jargon.
If I use fancy jargon, I tell you what it means!
Then, you can go impress your friends with words like yield, dividend and compounding! You're going to feel super empowered!