How To Destroy Debt, Increase Income, And Invest Your Way To
Financial Freedom!
This
FREE

course is a step-by-step guide that will build your financial foundation so you can get organized, focused, and start growing your money.
What You'll Learn Inside:
Why you need a wealth plan
The BEST goal setting strategy to stay focused
Where to put money as you achieve goals
How to increase cash flow
How compound interest works
Where to put your emergency fund to earn 20x more interest
Managing how to save for emergencies while still being able to invest
How to increase your credit score
Analyzing risk in your life
The top types of retirement accounts
What the stock market is
The easiest way to invest in the stock market
This FREE course is structured to walk you through building a money plan in the same way a financial planner would start working with you.
*This content is 100% FREE, no purchase necessary (Value: $297)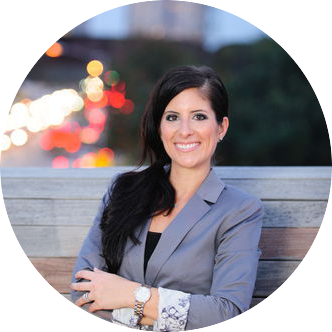 My name is Nikki Dunn, and I am an investor, and CERTIFIED FINANCIAL PLANNER™ professional.
Not only am I trained on ALL aspects around managing and growing wealth, but, I have put strategies to work in my own money life to build businesses and reach financial freedom in my 30s.
This has allowed me to work on my largest passion of all: helping more people understand what to do with their money, and stop feeling confused on where to start (or who to trust).
Lack of financial education is the crux of many money issues and fears…and I'm here to change that so you are equipped with the tools to feel confident about your financial decisions from here on out!